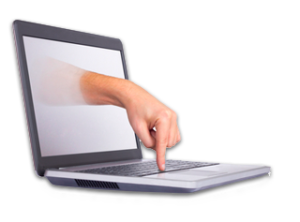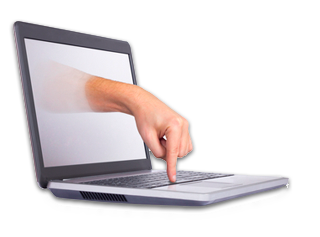 Professional and Secure
Get your system health check done or repairs done faster by having your computer support done remotely via a Remote Desktop Support.
No need to have someone come to your premises and have a professional IT Support person assist you over the phone.
You will see exactly what is happening as well as the option to be on the phone whilst support is occurring.
Key Benefits of Remote Desktop Support
Instant Support
Cost Effective
Quick and Convenient
How does Remote Desktop Support work?
In order for our technicians to access your computer you will need an active Internet connection as our desktop support system connects via a dedicated gateway to the Internet.
When a support request is made a secure encrypted connection between your PC and our support system is made – don't worry we will talk you through the process over the phone and once we have established control remotely our technicians can quickly start to diagnose the problem. Through this connection we are also able to remotely transfer files, reboot and take control of your PC to diagnose and resolve the problem. You will not need any software licences or pre-installed software to use this service.
Pricing (as of July 2022)
Home/Business Clients (Business Hours) – min charge $14 ex GST
► $168 per hour ex GST (charged in 5 minute increments)
Home/Business Clients (After Hours) – min charge $60 ex GST
► $240 per hour ex GST (charged in 15 minute increments)
---
Alternatively call 1300 139 257 or 02 5100 6444 and an Approved Systems representative will make a booking time for you.
Availability is dependant on workloads and other pre-booked work.
You may be assisted immediately or generally within 1 to 2 business days
---
Alternative Remote Support Applications
Teamviewer – Download Quick Support

Android
Apple iOS
MacOS
Windows


Available to clients who have Managed Services with Approved Systems

N-ABLE Remote Monitor and Management
AVG Cloudcare for Business
Access Quick Assist
Windows 10 & 11
Click the 'Start' menu.
Search for and open 'Quick Assist'.
or
Press the Key Combinations
Windows Key + Ctrl and then press Q
To get remote support:
Enter the 6-digit security code provided by the person helping you in the 'Code from assistant' field.
Click 'Share screen'.
If user account control appears, click 'Yes' to continue.
Your computer will connect with the person helping you shortly after.